We get this question a lot: "How can you make a wellness class that students take by themselves on a computer as engaging as an in-person course?" That quandary drives our faculty, course designers, and program staff to think outside the box when it comes to coursework, because they understand that our students are passionate, hands-on learners who want to feel connected to their education.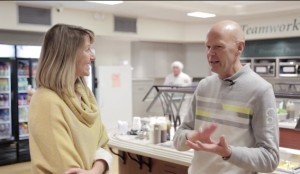 Kristin Barnes is an instructional designer for the University of Wisconsin Health and Wellness Management program. She worked with faculty and advisory board member Erin Ratelis on HWM 335: The Worksite Health Environment, a particularly popular course in the Health and Wellness Management bachelor's program. The two devised five momentum-building activities within the course to keep students excited from start to finish. To get an idea of how you'd enjoy an online course in health and wellness management, read Kristin's recap of each activity.
Download your guide for the bachelor's, master's, or certificate program.
UW Extended Campus will not share your personal information. Privacy Policy
Book Club
What it is: Students read the book Nudge on behavioral economics. The book explores how we make choices, healthful or not, and the biases that influence that process. Each week, three to four students run a discussion on a new chapter within the book.
What Kristin loves about it: Students get a different view of the discussion board: what it's like to facilitate! This activity builds momentum by offering students a new way to approach discussions, and it follows a book that's a quick and fascinating read.
Photographs on the Discussion Board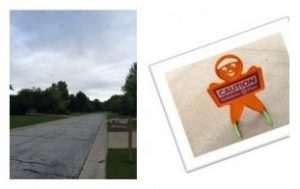 What it is: In an early activity in the course, students take photographs of their health environment and post them to the discussion board. Erin shares what her environment looks like as well.
What Kristin loves about it: This activity does double-duty. It serves as an intro to the health environment and as a social connector. By sharing their living environments in the context of the course, students are bridging the social gap that often comes with asynchronous online learning. Starting the course with this activity builds momentum because students are excited and inspired to learn more in the weeks to come.
Field Trips
What it is: Students go to a store and take note of ten ways that consumer marketers influence purchasing decisions. They share their findings on the class discussion board. In another lesson, Erin takes them on a video tour of a company that designed its worksite health environment to motivate employees to make healthy choices.
What Kristin loves about it: Students are challenged to take their learning outside of the online format and into their everyday world, creating a more meaningful experience. The field trip activities provide "something new" to keep students interested and engaged.
Guest Speakers
What it is: Erin invites an expert with 20 years of wellness industry experience to record a guest lecture on consumer marketing in the retail environment.
What Kristin loves about it: This activity adds real-world value to the wellness class; students interact with a professional who is passionate about his career and wants to share that joy with the group. It never hurts to introduce some new faces!
Final Project with Milestones
What it is: Students incorporate all the work they've done and lessons they've learned into one final project. They role-play as a consultant to "help a fictitious client create a workplace environment where making healthy choices is the path of least resistance." Students are introduced to the project early on in the course and have milestones to hit along the way to ensure they stay on track.
What Kristin loves about it: Students are given a specific scenario—a framework to work within so the project is not overwhelming. The checkpoints along the way are essential to a fun yet challenging learning experience—a less stressful experience than a stand-alone "final exam." Momentum carries students through each milestone to a finished product they can be proud of.
Prospective students seeking more information about the University of Wisconsin Health and Wellness Management program are encouraged to visit the program webpage, call 608-262-2011, or email learn@uwex.edu.