More and more people are concerned about their health and well being, and with about 80 percent of large U.S. employers offering wellness programs, more corporations are continuing to encourage healthy lifestyles at the workplace. But, according to Harvard Business Review, wellness programs have better outcomes when there is a company culture that accepts and encourages the prioritization of self care. In fact, a recent Gallup study found that 23 percent of full-time employees reported feeling frequently burnt out at work. If you find that many of those around you feel the same way, it's easy to wonder how you could initiate a change to make their lives healthier.
Transitioning to a career in health and wellness management could be that opportunity. 
Jessica Waytashek made that transition and is now a graduate of the University of Wisconsin Health and Wellness Management online program. In her early career, Jessica worked in logistics and inventory management, but she felt unfulfilled. The company she worked for didn't have a wellness program, so she started running one from her desk in her spare time. 
When she realized that her calling was in corporate wellness, not logistics, she decided to pursue a career change by enrolling in the online UW Health and Wellness Management program. Before she graduated with her bachelor's degree, Jessica landed a job as a digital health coach at Omada Health, a digital therapeutics company.  
"I find my career very fulfilling," Jessica said. "I get to watch people change their lives, hear their success stories, and help them overcome challenges that others haven't supported them with." 
Download your guide for the bachelor's, master's, or certificate program.
UW Extended Campus will not share your personal information. Privacy Policy
Health and Wellness Jobs and Career Outlook
The global wellness economy is a $4.2 trillion market as of 2017, up from $3.7 trillion in 2015. This trend is expected to continue, with an estimated growth rate of 14 percent between 2019 and 2029 for the health and wellness field. Large growth of the wellness industry proves that wellness is a growing interest to the general population. With employees wanting more wellness programs in their lives and a variety of rewarding career paths to choose from, it's a great time to transition into this field.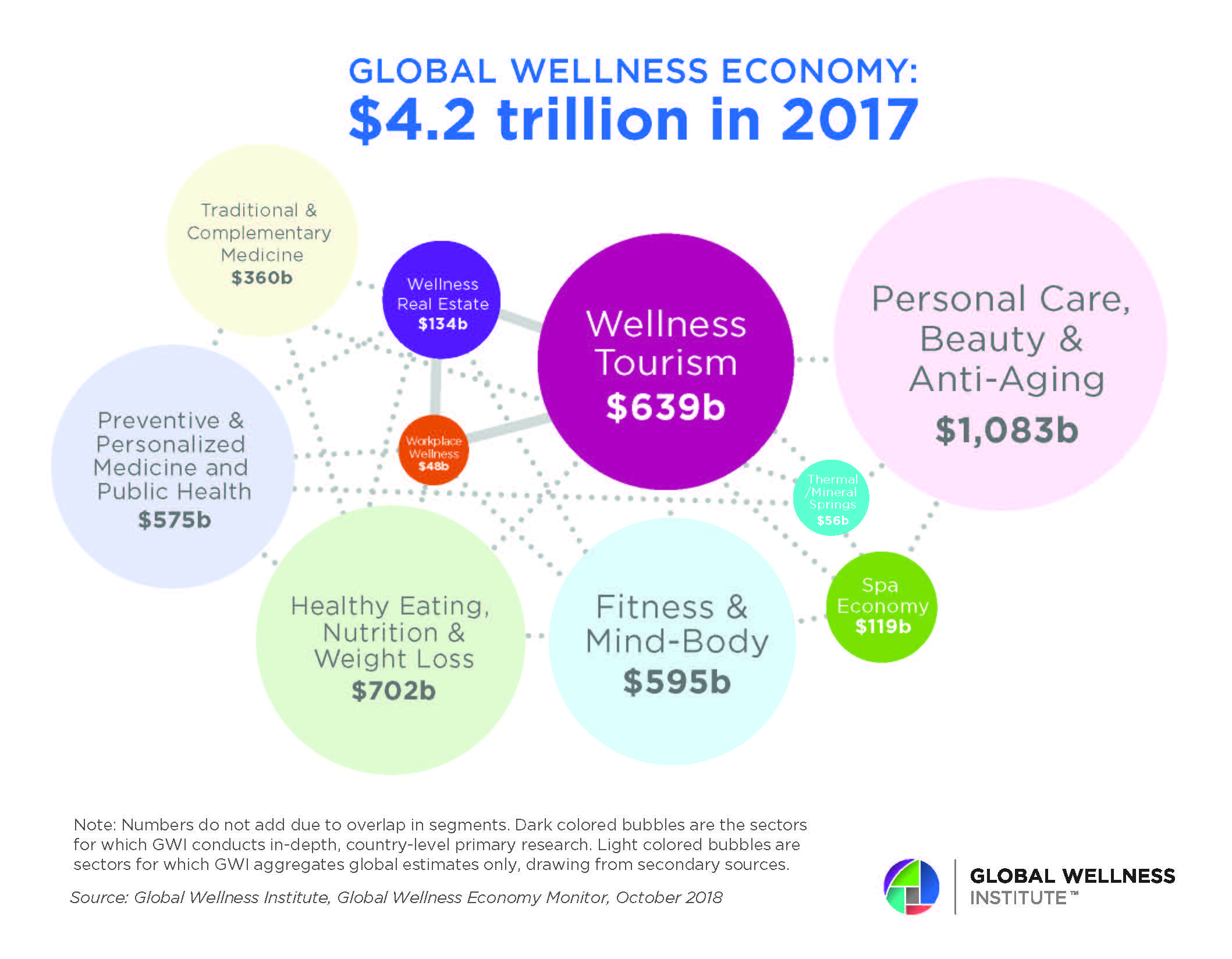 Below, you'll find an overview of careers that many professionals have successfully made the transition to. All salary data comes from Salary.com.
Wellness Program Manager ($72,095 – $98,532)
As a wellness program manager, you'll administer and manage policies that promote wellness, whether it be for a wellness management company, your own consulting agency, or employees of the organization you work for. You'll plan activities and meetings that work toward this goal. Many wellness program managers also report setting wellness goals for their fellow employees to achieve. Furthermore, you'll need fine-tuned management skills as you oversee and collaborate daily with staff members. This is an ideal position for professionals looking to change careers into the health and wellness field, because your responsibility will be to ensure the improvement of all aspects of your coworkers' wellness. According to the Centers for Disease Control and Prevention, wellness programs that help control diseases make employees less likely to miss work because of an illness or injury. Additionally, a decade-long report from the RAND corporation found disease management programs generated a savings of $136 per member every month at seven Fortune 100 companies. Examples like this show that you could make a positive difference in your community as a wellness program manager.
Health Education and Coaching Director ($130,669 – $156,925)
Health education and coaching director is a broad term for a multifaceted, health-centered career. In this role you will typically work in a government or private sector position, overseeing the health of either students or employees and implementing wellness policies. A successful health education and coaching director teaches people about behaviors that improve general health and wellness by first assessing the needs in the communities he or she serves. If you're looking to move into the health and wellness sector, this is an outstanding management-level position to work up to, as it requires five or more years of managerial experience, as well as a masters degree. The position ultimately gives you an excellent opportunity to make your community healthier—perfect for someone who wants to make a difference in people's everyday lives.
Client Specialist – Wellness  ($53,199 – $64,932)
Client wellness specialists, also known as wellness consultants, are in charge of continually improving and delivering a wide range of wellness related programming to improve the health and wellness of clients and coworkers. This can include marketing and assisting in the setup of wellness events. The perfect candidate should be especially passionate about wellness, because you'll be the person who stands up for wellness initiatives and progress within your workplace. Opportunities are open in a variety of settings, whether it be in the insurance industry, a public institution, or in healthcare. A great example of someone working in this position is Danielle Waldhart, employee wellness specialist at Dean Health Plan and master's degree graduate of UW Health and Wellness Management. Danielle's work varies on a daily basis, from writing wellness promotions to creating wellness programs. 
Using this position as a jump-start to her health and wellness career, Danielle says, "I feel I'm blessed. I like what I do. I'm planning to constantly improve, growing into a director level within health and wellness management."
Corporate Health Coach ($55,264 – $71,073)
As a health coach, your main goal is to meet with coworkers and clients to help them improve their lifestyle, whether it's at the office or at home. This includes establishing dietary plans, creating safe exercise routines, and monitoring health systems through mobile health applications. You'll work with coworkers and clients, helping them discover the most effective path to achieve their health and wellness goals. Each client you serve leads to the possibility to be rewarded on a daily basis, making this position especially well suited for those wanting to make a difference in their community or workplace. Health coaches typically have training in wellness or lifestyle coaching, but when coupled with a health and wellness degree, have the potential for significant career growth.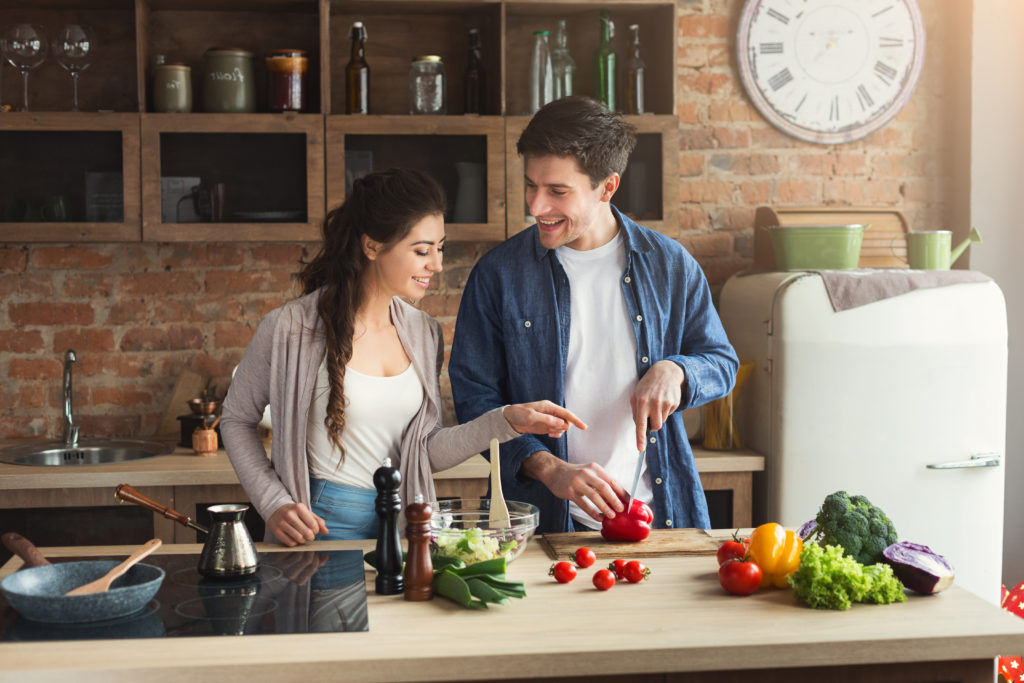 How to Make the Transition to a Health and Wellness Management Career
If a career in health and wellness management sounds like the right fit, a great start is getting a degree in the field. The 100 percent online University of Wisconsin Health and Wellness Management bachelor's and master's programs are excellent options—preparing competitive candidates for the growing field. This is accomplished through an industry-informed curriculum that includes courses such as Health Literacy, Worksite Health Environment, Research and Statistics for Wellness Managers, and end-of-program capstone courses.
By completing coursework focused on building a strategic plan for a corporate wellness program, you'll gain hands-on experience and have work to show future employers. Taught by distinguished UW faculty, you'll graduate from one of six UW campuses—earning the same degree as on-campus students. And, with a flexible online curriculum, you'll be able to study and complete coursework on your own schedule, without having to come to campus. This makes UW Health and Wellness Management the perfect choice for those looking to change career paths, while balancing work and life commitments. 
Equipped with a UW Health and Wellness Management degree, graduates are hired or promoted in the health and wellness field. Explore our website to see where our graduates work. From Wisconsin-based employers like UW Health and the Neenah Joint School District, to national employers like UnitedHealthcare and Mayo Clinic, you'd join a diverse group of health and wellness leaders. 
What's Next?
Interested in learning more about how the online University of Wisconsin Health and Wellness Management program can help you pursue a career in this growing field? Reach out to an enrollment adviser by emailing learn@uwex.edu or calling 608-262-2011.