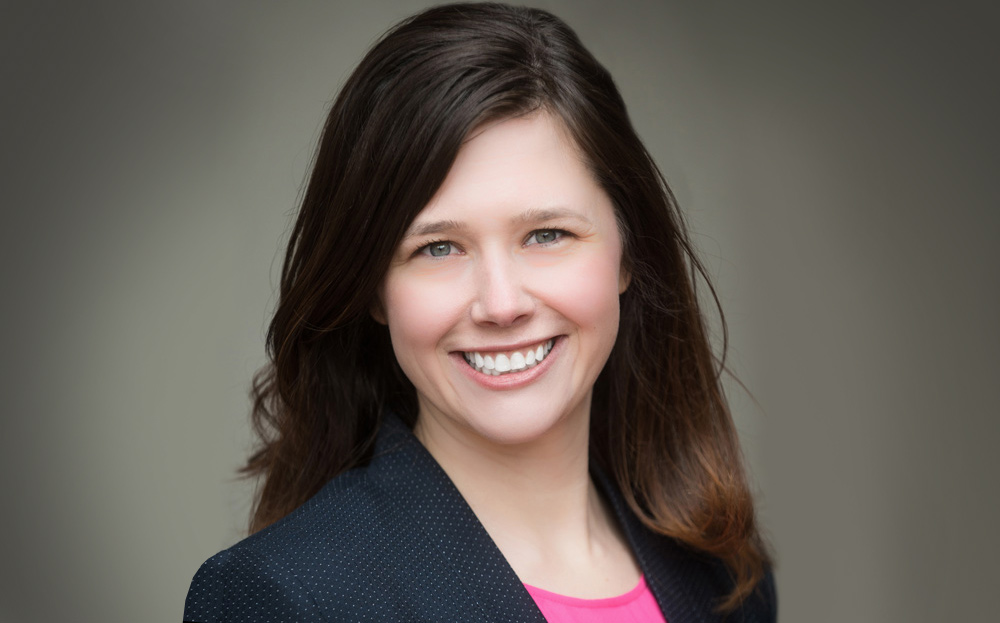 Marketing and wellness seem pretty unrelated, right? Not to Terrae Weatherman, a UW Health and Wellness Management bachelor's degree student who has combined these two specialties into one career.
Terrae is a senior marketing specialist at United Healthcare, where she and the rest of the Member Experience team send marketing communications to health insurance members. Her team also studies how members feel about the kind of communications they receive, whether it's personalized, and how often it's sent.
"Today, people expect the 'Amazon' experience when interacting with organizations online. In terms of digital marketing, healthcare has always been a little behind other industries, but we're catching up," Terrae says. "Our job is to make sure members feel like we get them."
Making people feel supported and understood is a hallmark of a health and wellness professional. She says being a student in the UW Health and Wellness Management degree program has improved her marketing career in so many ways she didn't expect.
That includes helping her better understand what messages motivate healthy behavior and giving her the skills she needed to transition into a management role.
Why Wellness?
"I wanted to help people," Terrae says of her choice to pursue a biology major and pharmacy career—but pharmacy never felt quite right. So, she went in a new direction and landed a marketing position at United Healthcare. "I love what I do," she says. As a marketing specialist, she sends communications that promote everything from getting an annual checkup to walking 10,000 steps in a day.  
Through this position, Terrae discovered that what she actually loves about the healthcare industry is helping others lead healthy lives. So, she decided to explore this passion further in a degree program. Being a new mom with a husband, two dogs, a full-time job, and an active social life in Minneapolis, she needed an online degree program—one that was also respected. She found the UW Health and Wellness Management degree offered online through UW-La Crosse and enrolled. (Because the program is a multi-campus collaboration, students can earn the degree from one of four UW campuses.)
Download your guide for the bachelor's, master's, or certificate program.
UW Extended Campus will not share your personal information. Privacy Policy
"I Love Everything About It"
Online programs like UW Health and Wellness Management give students the flexibility to do schoolwork when and where it's convenient for them. Terrae says fitting school into a busy life is challenging but definitely doable. For her, mornings are her most productive time. "Every Saturday and Sunday, I go to Starbucks at 5 a.m. That way, I can get most of my homework done before my family wakes up."
In addition to being ambitious, Terrae is also a social person. She has always enjoyed learning in the classroom; she worried that online learning would make her feel disconnected from her peers and professors. "But I've been able to build strong relationships with classmates and professors throughout my time in the program."
Ultimately, Terrae loves what she is learning in lectures and readings. "I immediately apply new knowledge and skills I gain from courses to my professional life."
She shares a few examples:
HWM 350: Research and Statistics for Wellness Managers

helped her target specific populations with her marketing communications.

HWM 385: Marketing and Communications for Wellness Managers

gave her the skills she needed to present new ideas to leadership and ask for their buy in.

HWM 315: Resource Management for Wellness Managers

, a course about managing healthcare costs and other professionals, helped her tremendously this year when she took on a senior marketing management role for the first time.
Her favorite course? HWM 335: Worksite Health Environment. "Instructor Erin Ratelis was so passionate about everything she taught. And she always made herself available to students. Through that course, I was really able to see how my degree translates to real life and a career."
Nudging People in the Right Direction
Despite her busy schedule, Terrae completes about three courses per semester. She expects to graduate in May 2018, and afterwards, she will continue expanding her career in marketing. "Wellness always has a marketing component. To use one of Erin Ratelis's phrases: It's a matter of nudging people in the right direction."
That's what fascinates Terrae about wellness and what she wants to focus on professionally. "There's space in everyone's life for wellness, no matter your lifestyle or limitations. You just have to find the right wellness 'fit' for you. I want to help people do that."
---
More Wellness Stories
New Video Featuring HWM Graduate, Health Coach Jessica Waytashek
4 Wellness Apps That Will Boost Your Corporate Wellness Program
How to Create a Workplace Wellness Program That Actually Works