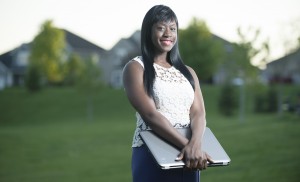 The online University of Wisconsin Health and Wellness Management bachelor's and master's programs are an ideal choice for adult students of all ages and backgrounds who are seeking to advance their career and need the flexibility an online program offers.
We want to make sure your application goes smoothly. If you have a question, call an enrollment adviser at 1-877-895-3276, or send an email to learn@uwex.edu. We'll be happy to help!
Application Deadlines
All application materials need to be completed two weeks prior to the semester start to be considered for admission.
Starting your application early will help ensure you have plenty of time to gather required materials (such as transcripts), transfer credits, apply for financial aid, and complete the University of Wisconsin System Online Admission Application.
View the Course Schedule for course dates.
Admission Requirements
Please review the application and admission requirements for your program of interest:
Questions? We're Here to Help
Our enrollment advisers are available Monday through Thursday 8 a.m. to 7:30 p.m., Fridays 8 a.m. to 4:30 p.m. CT, or by appointment.
Call: 1-877-UW-LEARN (895-3276)
Email: learn@uwex.edu
We'll be happy to answer your questions and help you apply.