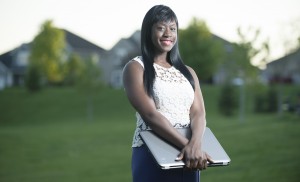 We want to make sure your application goes smoothly. The following steps will guide you through the process. If you have a question, call an enrollment adviser at 1-877-895-3276 or send an email to learn@uwex.edu. We'll be happy to help!
Application Deadlines
All application materials need to be completed two weeks prior to the semester start to be considered for admission.
Starting your application early will help ensure you have plenty of time to gather required materials (such as transcripts), transfer credits, apply for financial aid, and complete the University of Wisconsin System Online Admission Application.
View the Course Schedule for course dates.
Admission Requirements
Approximately 60 credits of transferable college credit with a 2.0 minimum grade point average (GPA).
Prerequisite coursework in four courses: introduction to psychology, introduction to biology, introduction to public speaking, and composition II; UW campus equivalents or other college/university equivalents may be substituted
Official college transcripts
How to Apply
While you are free to apply on your own, many prospective students find it helpful to speak with an enrollment adviser first. Our friendly staff is here to answer your questions, talk with you about your career goals, and help you decide if this program is a good choice for you.
Step 1. Select a "home" campus from our list of program partners: UW-La Crosse, UW-River Falls, UW-Stevens Point, or UW-Superior.
Step 2. Apply to your preferred home campus using the University of Wisconsin System Online Admission Application. A nonrefundable $50 application fee is required for most degree-seeking students applying to a UW System institution. That fee is not required, however, if the last institution that you attended was a two-year UW Colleges campus. The fee is required if you are transferring between UW System four-year campuses or if you have never attended a UW System campus.
Step 3. Contact your home campus admissions office to find out if you need to submit official transcripts from postsecondary institution(s) you've attended. If you do, request that the institution(s) send official transcripts directly to the home campus to which you are applying. If you earned a GED/HSED, an official copy of the qualifying scores must also be submitted from the testing agency. If you have an associate degree, bachelor's degree, or equivalent coursework, the ACT or SAT is not required.
Admission
Formal admission to the program will be determined by the campus to which you apply.
Financial Aid Options
Financial aid is available to students who qualify. See our Tuition and Financial Aid page for details.
Choosing a "Home" Campus
Although you will take courses taught by faculty from all partner campuses and complete your program entirely online, you will be asked to choose a "home" campus from the degree-granting institutions listed above. Your home campus is the institution from which you will receive financial aid, advising, career services, and your diploma.
Multi-Campus Collaboration
The UW Health and Wellness Management bachelor's program is a partnership of UW Extended Campus and UW-La Crosse, UW-River Falls, UW-Stevens Point, and UW-Superior. This partnership allows us to bring you a truly multi-disciplinary curriculum taught by knowledgeable and experienced faculty from across the UW System. This is an online program, but your degree and transcripts will be identical to those earned by on-campus students.
Questions? We're Here to Help
Our enrollment advisers are available Monday through Thursday 8 a.m. to 7:30 p.m., Fridays 8 a.m. to 4:30 p.m. CT, or by appointment.
Call: 1-877-UW-LEARN (895-3276)
Email: learn@uwex.edu
We'll be happy to answer your questions and help you apply.