Learn to manage wellness programs that promote a healthy work/life balance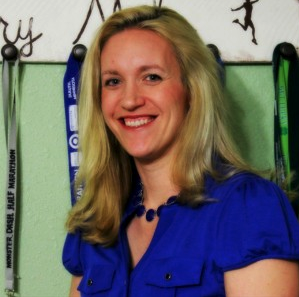 Designed for working adults, this 61-credit, online degree completion program will prepare you for a career leading health and wellness programs in a variety of settings, from corporate offices and manufacturing plants to insurance companies, medical practices, and other healthcare and community agencies.
The online UW Bachelor of Science in Health and Wellness Management is an ideal choice for students of all ages and backgrounds who are seeking a degree and need the flexibility an online program offers. 
21 Courses. 61 Credits. Online.
First offered in 2012, the Health and Wellness Management curriculum teaches students about health issues, health and wellness information technologies, strategies for creating health behavior changes, and the considerations involved in creating successful health and wellness programs that enjoy support and engagement from employees and upper management alike.
The online learning format offers working students a flexible, convenient way to pursue their degree. Because the coursework in the program is entirely online, you can study and do homework whenever you like, wherever you have an internet connection. Courses have no set meeting times and you never need to come to campus. At the same time, you will have ready access to success coaches and faculty by phone and email, and you may take advantage of on-campus resources such as career assistance and libraries.
You'll earn your degree from the University of Wisconsin, one of the largest and most widely respected public higher education systems in the country. And the multi-campus partnership means you'll learn from expert faculty from across the UW System with strong connections to the industry.
Eligibility
You may be eligible for admission if you have:
associate degree or approximately 60 credits of transferable college credit with a 2.0 or better grade point average (GPA)
prerequisite coursework: introduction to psychology, introduction to biology, introduction to public speaking, composition II
UW campus equivalents or other college/university equivalents may be substituted. Learn more about transferring credits.
If you have an associate degree or equivalent coursework, aptitude tests, such as the ACT or SAT, are not required for admission.
If you still need to complete the first 60 credits, you can earn your associate degree online with the University of Wisconsin.
Need to complete a prerequisite course before applying? Online courses are available through UW Independent Learning.
If you are not sure whether you meet these requirements, or which courses you need to take to satisfy prerequisites, please contact an enrollment adviser by phone, 1-877-895-3276, or email learn@uwex.edu.
Tuition and Financial Aid
Tuition for the program is a flat fee of $440 per credit whether you live in Wisconsin or out of state, and financial aid is available for students who qualify. Learn more about tuition and financial aid.
Accreditation
The UW Bachelor of Science in Health and Wellness Management is approved by the University of Wisconsin Board of Regents and fully accredited by the Higher Learning Commission.
Multi-Campus Partnership
The UW Bachelor of Science in Health and Wellness Management is a partnership of UW Extended Campus and these University of Wisconsin campuses: UW-La Crosse, UW-River Falls, UW-Stevens Point, and UW-Superior.
Although you will take courses taught by faculty from all partner campuses you will apply to a "home" campus. Your home campus is the institution from which you will receive financial aid (if you qualify), advising, career services, and your diploma. This is an online program, but your degree and transcripts will be identical to those earned by on-campus students.
---
Have questions about UW Health & Wellness Management online programs? Our enrollment advisers are available Monday through Thursday 8 a.m. to 7:30 p.m., Friday 8 a.m. to 4:30 p.m. CT, or by appointment.
Call: 1-877-UW-LEARN (895-3276)
Email: learn@uwex.edu