Change Lives. Control Costs.
Learn to build and promote wellness programs that work.
Designed for busy adults, the University of Wisconsin online Bachelor of Science in Health and Wellness Management prepares you for a career developing and managing wellness programs in a variety of settings, public and private, from healthcare systems and insurance companies to educational institutions, manufacturers, service and retail industries, community agencies, and more.
Because healthy employees equal a healthy bottom line
Rising healthcare costs, the effects of healthcare reform, and concerns about employee health and productivity are just a few reasons why more and more organizations are looking to implement workplace wellness programs.
Now, you can learn to design, develop, implement, and manage health and wellness initiatives that are good for people and good for business—with the University of Wisconsin online Bachelor of Science in Health and Wellness Management. Expert faculty and flexible online courses are just two advantages of this 63-credit degree completion program.
Learn to design and manage wellness programs that effect lasting change

Study when and where you want with online courses

Learn from top faculty from across the UW System

Gain a competitive advantage in a fast-growing field

Graduate with a degree employers respect
Watch a short program introduction
Program Manager Theresa Islo introduces the UW Health and Wellness Management program and the reasons why demand is increasing for professionals in this field.
See what students and graduates say
Make a difference in a rewarding career
A bachelor's in Health and Wellness Management can be the credential you need to start or advance your career in the health promotion field. According to the Occupational Information Network, fitness and wellness coordinator is a new and emerging occupation in a high-growth industry and a "Bright Outlook" occupation.
corporate wellness manager
health and productivity analyst
health promotions adviser
wellness/ fitness coordinator
health coach
community health and wellness director
Online format fits your busy life
We understand it's not easy to juggle the responsibilities of work and family while trying to complete a degree. That's why this program is 100% online to give you freedom and flexibility.
No on-campus meetings or requirements
No need to be online at a specific time for classes
You can study and do homework when and where you like
Interact with fellow students via online discussion boards
Learn from exceptional faculty
UW Health and Wellness Management is led by distinguished faculty from four UW System campuses, bringing you diverse expertise from top experts around the state. All courses are designed and taught by these instructors, many of whom actively work in the field. View our faculty biographies.
Pay the same affordable tuition, in or out of state
Whether you live in Wisconsin or not, tuition is a flat fee of $390 per credit (63 credits total). Compare this to other adult online degree options and see why the Health and Wellness Management program offers you more than a degree—it's a University of Wisconsin education you can afford.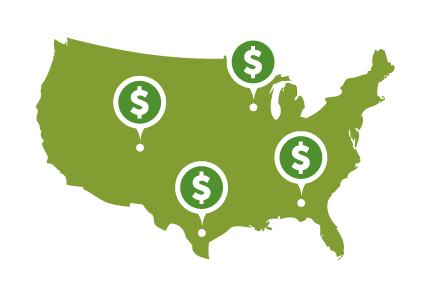 All courses are three credits. Financial aid is available for students who qualify.
Achieve your goals with a University of Wisconsin education
Where you get your degree is important. The University of Wisconsin System is one of the largest and most widely respected organizations in the country for delivering public higher education. Our online courses are created by the same expert faculty using the same rigorous content and standards as on-campus courses. That means you'll graduate with the same recognized and respected UW degree as students who attend class on campus.
Download a free program guide

Click the button and fill out a short form to receive a 30-page guide (PDF) with full details on UW Health and Wellness Management courses, costs, admission requirements, and more!
Get Our Free Program Guide
Fill out the short form below to receive a free, 30-page UW Health and Wellness Management program guide, including comprehensive information about courses, costs, admission requirements, and more (PDF).