Designed with an understanding that today's organizations need qualified professionals to lead effective wellness programs, the fully online UW Bachelor of Science in Health and Wellness Management provides the skills you need to design, develop, implement, and manage health and wellness programs that effect lasting change.
Made for adult learners, this 63-credit degree completion program will prepare you for a career leading health and wellness programs in a variety of settings, from corporate offices and manufacturing plants to insurance companies, medical practices, and other healthcare and community agencies.
A multi-campus collaboration, UW Health and Wellness Management combines the resources of the University of Wisconsin-Extension and four University of Wisconsin institutions:
Curriculum
First offered in 2012, the Health and Wellness Management curriculum teaches students about health issues, health and wellness information technologies, strategies for creating health behavior changes, and the considerations involved in creating successful health and wellness programs that enjoy support and engagement from employees and upper management alike.
Upon graduation, you will be well prepared to find jobs in this field and move up the ranks to a variety of positions, from health coach and wellness program manager to director of sports, fitness, and wellness. With a University of Wisconsin degree and your passion, the sky's the limit!
Eligibility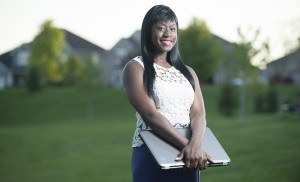 The online Bachelor of Science in Health and Wellness Management is a degree completion program designed for students who already have some college credits or a liberal arts–based associate degree. It is also ideal for adults who have completed a bachelor's degree in another domain and seek a second bachelor's to gain entry to this high-growth field. You may be eligible for admission if you have completed approximately 60 credits of transferable general education coursework with a 2.0 or better grade point average (GPA).
Prerequisites
The Bachelor of Science in Health and Wellness Management has four prerequisite courses. You will need to complete them, or equivalent courses, before taking specific courses. UW campus equivalents or other college/university equivalents may be substituted. The four prerequisite courses are:
Introduction to Psychology
Introduction to Biology
Introduction to Public Speaking
Composition II
For more information, please contact your adviser.
Accreditation
The Bachelor of Science in Health and Wellness Management program is approved by the University of Wisconsin Board of Regents and accredited by the North Central Association of Colleges and Schools.
Why choose this program?
The online Bachelor of Science in Health and Wellness Management is a smart choice for busy adults who want to advance or change careers, but don't have time for classes on campus.
This health and wellness program brings you:
Relevant skills. Learn the skills you need to design, implement, manage, and promote worksite wellness programs that engage employees and effect lasting change within large populations.
Online flexibility. Study and do homework whenever you like, wherever you have an Internet connection. Courses have no set meeting times and you never need to come to campus.
Outstanding faculty. Courses are taught by diverse and distinguished faculty from partnering campuses across the University of Wisconsin System.
Affordable tuition. Whether you live in Wisconsin or out of state, tuition is a flat fee of $390 per credit (63 credits total). Financial aid is available for students who qualify.
Student support services. You'll have ready access to advisers and faculty by phone and email, and you may take advantage of on-campus resources such as career assistance and libraries.
A respected degree. It matters to employers where you earn your degree. University of Wisconsin institutions are among the most recognized and respected in the country for delivering public higher education.
Personal satisfaction. Achieving a major life goal such as earning an undergraduate degree is a valuable source of self-esteem and sets a great example for family members and colleagues.
Potential for advancement. In many organizations, a bachelor's degree is a requirement for pay raises and promotions to advanced positions. In addition, studies consistently show that people with bachelor's degrees earn more and are more likely to stay employed than those without bachelor's degrees.
To find out more about the Bachelor of Science in Health and Wellness Management and how you can make a difference in this exciting field, call 1-877-UW-LEARN (895-3276) between 8 a.m. to 7:30 p.m. CT Monday through Thursday, 8 a.m. to 4:30 p.m. on Friday, and 9 a.m. to noon on the first Saturday of the month, or email us anytime at learn@uwex.edu.